What We Do
We are transforming the way people perceive disability.
Research | Strategic initiatives
There is still much to learn about the needs of differently abled adults. Therefore, extensive research is necessary in order to identify service gaps and seek new ways to better serve these individuals, their parents, and caregivers.
As part of FIU's Next Horizon Strategic Plan, FIU Embrace Center for Advancing Inclusive Communities will establish research incentives and foster collaboration across the University to develop data-driven solutions for differently abled adults. This multidisciplinary research will inform our models of care and result in policy reforms that can allow differently abled individuals and their caregivers to become more engaged in their community and offer opportunities that their typical counterparts have access to.
Professional Skills Development
Differently abled individuals experience an alarmingly high unemployment rate, one that will continue to rise. As 550,000 young adults with autism enter the U.S. workforce over the next decade, FIU Embrace understands the need to open more doors to economic freedom.
Students who participate in the FIU Embrace EDUCATION program can continue to prepare for the workforce by joining our professional skills development initiative.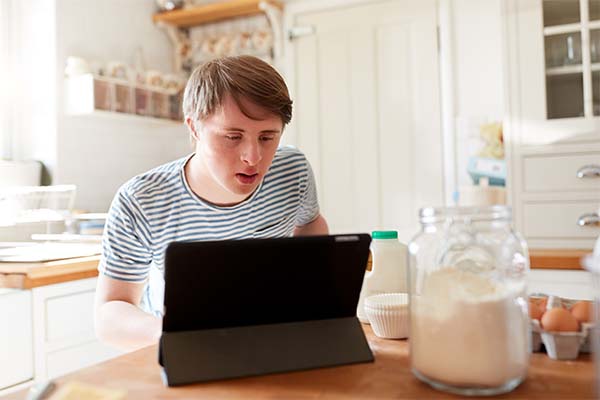 Our FIU Embrace EDUCATION Job Coach will meet with the students to:
Determine the best fit for a job shadowing/internship placement based on assessments that measure interest, experience, and skill
Help them hone in on their interviewing and resume-building skills
For more information, contact us at fiuembrace@fiu.edu. 
Models of care
Through our research-based programs, FIU Embrace aims to develop replicable models of care, so that other institutions may adopt and integrate more inclusivity into their communities.
FIU Embrace law
The transition into adulthood comes with several challenges. Parents of differently abled adults may not know their child's rights and have difficulty finding a single practice that handles so many different legal needs. They endure long waiting lists, face language barriers, or are simply unaware of the services available.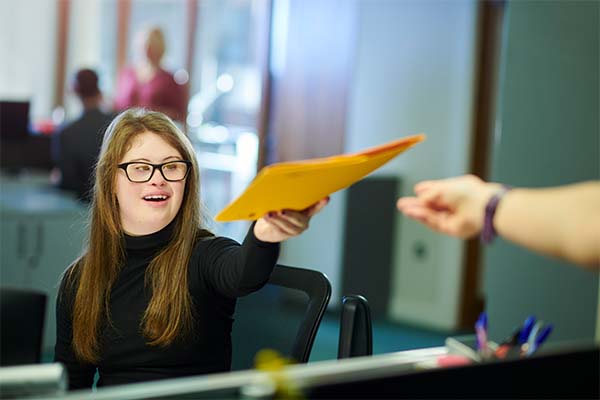 Designed in partnership with FIU's College of Law, FIU Embrace LAW is a program that provides legal advice and assistance to parents and differently abled adults. These services range across a variety of issues including:
Family law
Guardianships
Immigration
Powers of attorney
Simple wills
Medical care and more
We also offer training sessions to raise awareness on the issues this population may face and educate legal professionals on how they can advise families in our community.
For more information, contact us at fiuembrace@fiu.edu.
Citrus Health Network | FIU Embrace Medical Center
People with different abilities are more likely to live with complex health conditions. Many of which go unnoticed due to communication limitations and lack of basic resources, such as annual physical exams. When a differently abled adult turns 22, they are also less likely to receive the medical care and services they received as a child.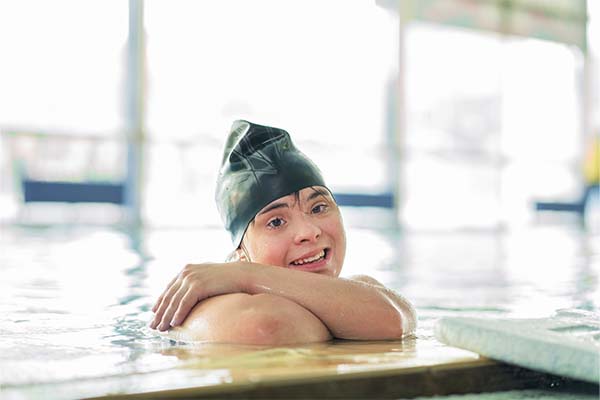 Through a partnership with Citrus Health Network, the Citrus Health Network | FIU Embrace Medical Center provides compassionate and individualized care for people with autism and other neurodevelopmental conditions. Our person-focused, household-centric approach promotes health, wellness, and overall functioning to ensure that differently abled people are supported and treated as individuals.
Doctors and staff work together to deliver a variety of integrated services, including:
Primary care
Care coordination
Gynecology
Psychiatry and behavioral health
Family emotional support
Laboratory and other diagnostic tests
For more information, contact us at fiuembrace@fiu.edu.
FIU Embrace EDUCATION
FIU Embrace EDUCATION is a comprehensive and inclusive three-year post-secondary transitional program that allows students to gain a meaningful education while preparing for the workforce.
We offer two programs for adults with developmental disabilities between the ages of 18 and 28:
Non-degree seeking program, where students can earn micro-credentials in an area of specialization through select university courses and receive a certificate of completion.
Degree-seeking program, where students work toward satisfying all requirements for their specific track and are awarded a degree upon completion. Students in this program must apply and receive an acceptance letter from the University before they can be considered for this program.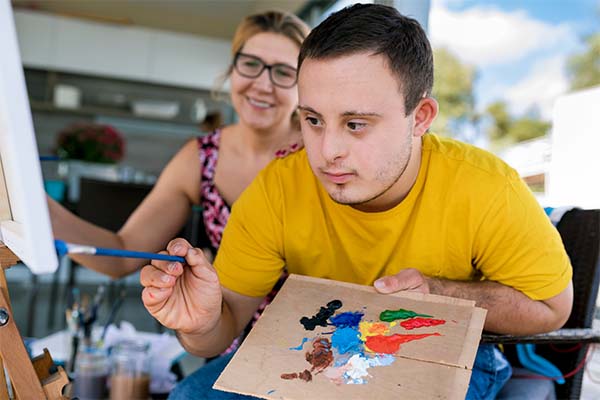 During the program, students attend seminars that focus on building independence, have internship opportunities, and non-degree seeking students can participate in job shadowing. Students have the option of living on the Modesto A. Maidique campus and can engage in student-led clubs and other social activities.
For more information on eligibility and requirements, please visit our FAQs page or contact us at fiuembrace@fiu.edu.
Community engagement and partnerships
The only way to create a more inclusive community is to find partners that actively believe in our mission. That's why we work with institutions and organizations that are making a difference in people's lives every day, including:
To learn more about our community engagements and partnerships, contact us at fiuembrace@fiu.edu.
Simmons+Hernandez Suarez Fellows Program
The Simmons+Hernandez Suarez Fellows Program will train students who have received a terminal degree  and professionals to establish integrated systems of care around neurodiverse individuals in communities across the nation and around the world.
Our scholars will come from a range of disciplines and professions - including medicine, nursing, psychology, public health, social work, education, law, engineering, business, information technology, communication, occupational therapy, public affairs, hospitality, and more.
The program aims to create a cadre of leaders who are capable of transforming siloed services into coordinated systems of care. Fellows will:
Work directly with neurodiverse individuals, their families, and caregivers to test ideas and interact with faculty and practitioners in support-service industries.
Develop recommendations that create a world where differently abled adults are not relegated to the shadows of society but are fully included as vibrant, contributing members.
To learn more about the fellows program or donate, contact fiuembrace@fiu.edu or call 305-348-8457.
Public policy and advocacy
As a strong advocate for differently abled people, FIU Embrace works closely with the state and federal government to inform public policy and protect the rights of these individuals, their parents, and caregivers.
For more information, contact fiuembrace@fiu.edu or call 305-348-8457.